Surprise! Chocolate is used in health spas for body treatments: wraps, masks, massages. I talked to some of the well known spa retreats, from Calistoga, California, to Reno, Nevada, to find out how chocolate works and why it is used. Chocolate soaks, bean polish, scented massage, scrubs, and wraps are part of chocolate treatments at resort spas in America and worldwide.
Chocolate spa beauty treatments
Eating chocolate can make you feel better, but treating your body from head-to-toe with chocolate beauty treatments can make you look better, too. It's not just a gimmick or a pampering treat—chocolate contains the real deal to help nourish your hair, skin, and nails, and much more. Chocolate treatments also soften skin, enhance your blood circulation, and zap stress and anxiety.
Indeed, there are also some all-natural compounds in chocolate that can make your skin feel silkier and even more youthful. After all, you know by now that chocolate is antioxidant- rich, which is ideal for fighting free radicals in our environment. All-natural cocoa teamed with other natural plant extracts and essential oils can help exfoliate, soften, and make your skin look firmer. And this is why some progressive spas around the nation and world include chocolate in their pampering spa treatments.
Chocolate body masque
This is ideal for couples who can enjoy the steps in a private room: Choose the chocolate body masque. Apply the warm chocolate body masque. Relax on a steam table. Feel the aromatic steam. An attendant will also do a facial cleansing/moisturizing during your treatment. Finish the treatment with a special shower gel and shampoo.
Chocolate facial
A mask can contain vitamins, minerals, and antioxidants, while chocolate does its job and the sweet aroma soothes your body, mind and spirit.
Chocolate hydrotherapy/cocoa bath
Wonder what it would feel like to dip into a bathtub filled with chocolate silk bubbles? You'll soak in a tub of warm water and enjoy the chocolate aroma of the pure cocoa, lush oils, and silk proteins moisturizing your skin from your feet to your neck.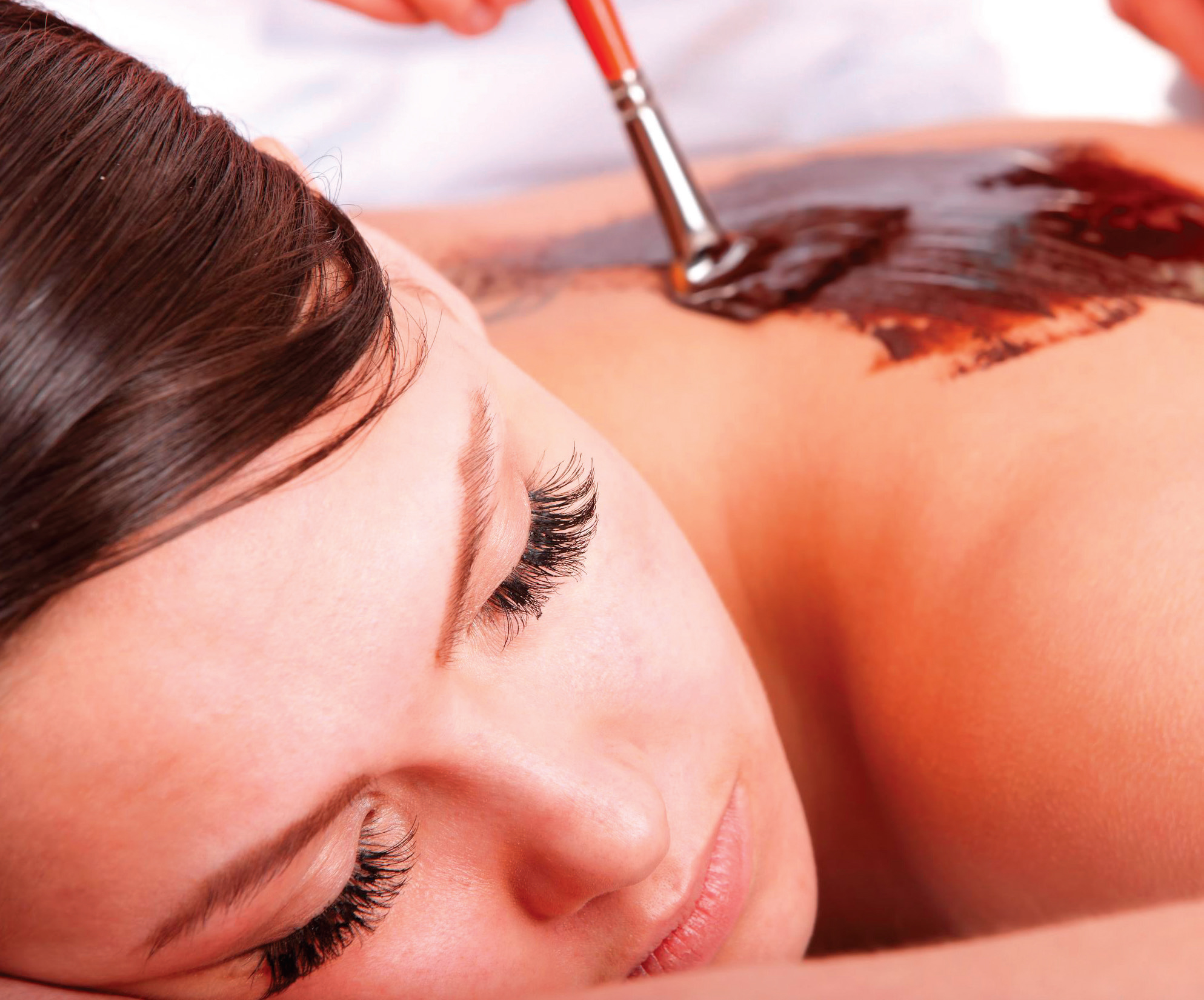 Chocolate Pedicure
After a pedicure and before the nail polish is put on your nails, a chocolate powder paste is heated and the warm concoction is put on both feet—top and bottom. After 10 or 15 minutes, once the chocolate potion has dried, it is peeled off much like a facial masque. This, in turn, gets rid of dead cells, dry skin, and closes pores.
Chocolate scrub/ massage
This popular treatment can be used with ground cocoa beans mixed with essential oils.
Chocolate-covered strawberry wrap
A chocolate fondue wrap is a sensual and soothing delight. But if you're looking for something a bit more exotic, a treatment pairing chocolate and real strawberries, pure shea butter, and organic cocoa will be the ultimate body treatment.
Pamper yourself in chocolate
If you think chocolate spa treatments are just for fun, think again. Today's spas offer a wide variety of pampering and healthful chocolate-related regiments, for all budgets. And more people—both men and women—are discovering the beauty benefits of chocolate. In fact, you can even get the same treatment right at home. I have a drawer full of chocolate-based beauty treatments that promise to pamper the body from head-to-toe.
Diary of a Chocolate Goddess
By 10 a.m., both Seth and Simon, my Brittanys, are dropped off at my vet-kennel for the day while Mom gets to enjoy a four-star, all-day chocolate treat. My younger sibling Bruce and I are driving from South Lake Tahoe to Reno – a chocolate lover's haven.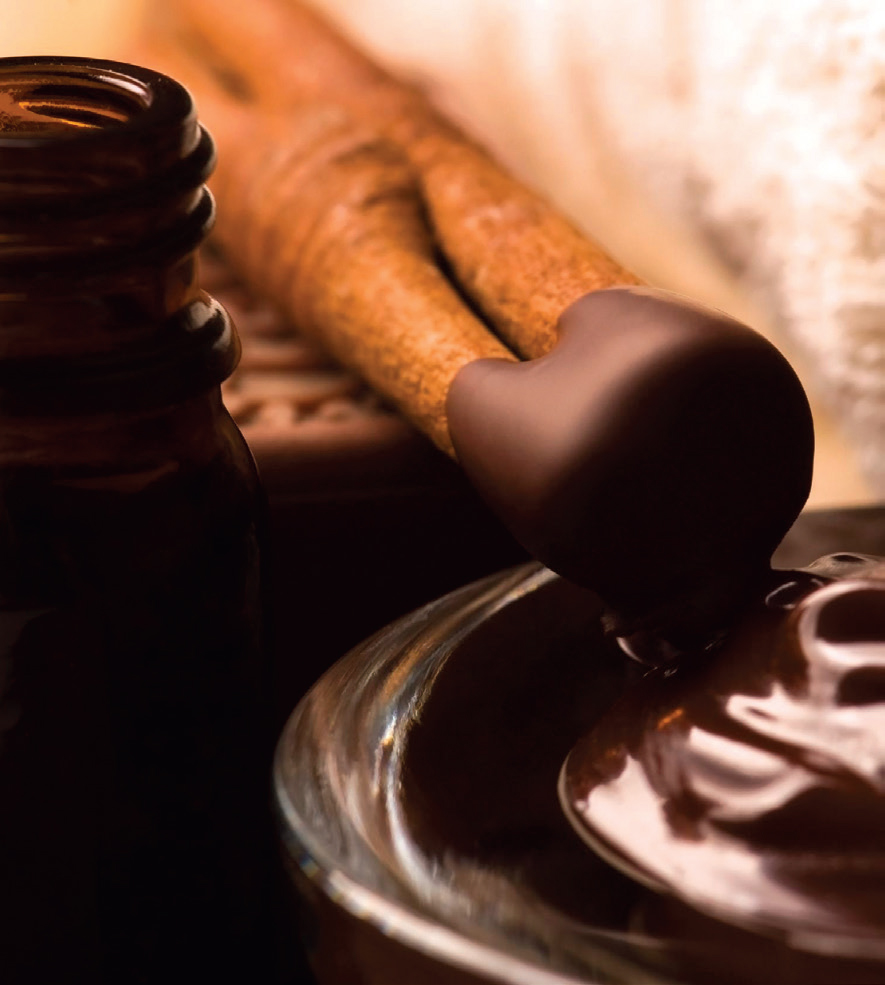 Siena Hotel Spa Casino
Next to the Truckee River, Siena is meant to mimic the Tuscany countryside, complete with chocolate beauty treatments. I have no clue as to what this chocolate bath and chocolate manicure will be like, but I am both anxious and excited.
One hour later: Spa director Jamie Bell is waiting for me – and immediately I feel like royalty. I am led inside a cozy private room. Ah, the chocolate aroma. As Jamie opens the door I am greeted by an oversized bear-claw Jacuzzi-style bathtub full of bubbling water (140 jets!), with organic Chocolate Silk Bath Bubbles with a chocolate scent. I am here for the Chocolate Silk Hydrotherapy Bath.
The lights are dim (the way I like it). Scented chocolate candles and New Age music permeates the air as I'm shown bottled water, and two handmade truffles by the hotel's chef. I am given a white robe and thongs, and told to enjoy 30 minutes. Like a giddy kid I dip my foot into the warm, swirling water and am elated by the ambiance of it all. I inch my body into the chocolate bath.
I cannot believe I am soaking in a bubbly tub (the white bubbles literally overflowing onto the floor) with a chocolate aroma that seems to be making my skin feel soft, silky, and alive. I eat one truffle, light and chocolaty. I never want to leave this place of chocolate bliss.
Thirty minutes later, I am out of the tub, dressed, and off to get a chocolate manicure. I sit down with my manicurist and there is a tall chocolate milk shake awaiting me.
Valerie Brown, my manicurist, removes my clear nail polish and shapes my nails. Then, she soaks my two mountain-woman hands (weathered from swimming in pool chlorine and bringing in firewood) in Peruvian chocolate syrup to loosen the cuticles. Then, she covers my hands with a chocolate-strawberry masque to rehydrate my hands, followed by a light massage with chocolate butter.
I am in pure chocolate heaven.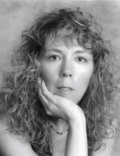 Cal Orey, M.A. is an accomplished author and journalist specializing in topics such as health, science, pets, and relationships. Her hugely successful Healing Powers book series include: The Healing Powers of Honey, The Healing Powers of Chocolate, The Healing Powers of Coffee, and The Healing Powers of Vinegar. She lives in Northern California. www.calorey.com