"BALI IS ALSO VERY FAMOUS FOR IS ITS MASSAGES. IT'S BY FAR ONE OF THE MOST AFFORDABLE AND GORGEOUS SPA DESTINATIONS IN THE WORLD."
Culturally sound, architecturally marvelous, religiously strong, beautiful, serene and full of surprises, Bali has a serious claim to "paradise on earth!" Although just a small part of Indonesia, the tiny island of Bali has an identity of its own. Lush green rice terraces, hills and mountains, rugged coastlines and sandy beaches, all provide a picturesque backdrop to this island's unique way of life. Bali is also very famous for its massages. It's by far one of the most affordable and gorgeous spa destinations in the world. People from all over the world come to experience spa-life in Bali and most go back with an experience of a lifetime.
Most posh hotels have spa facilities (almost always open to non-guests) offering health, beauty and relaxation treatments. Even basic budget hotels have spa facilities and excellent spa packages. Day spas are also a very common part of Bali's spa extravaganza.
The costs for all this pampering and relaxation are quite low compared to other parts of the world; and the Balinese have just the right cultural background and expertise to enhance the experience. A Balinese massage is incredible value, and visitors should definitely avail themselves of this luxury.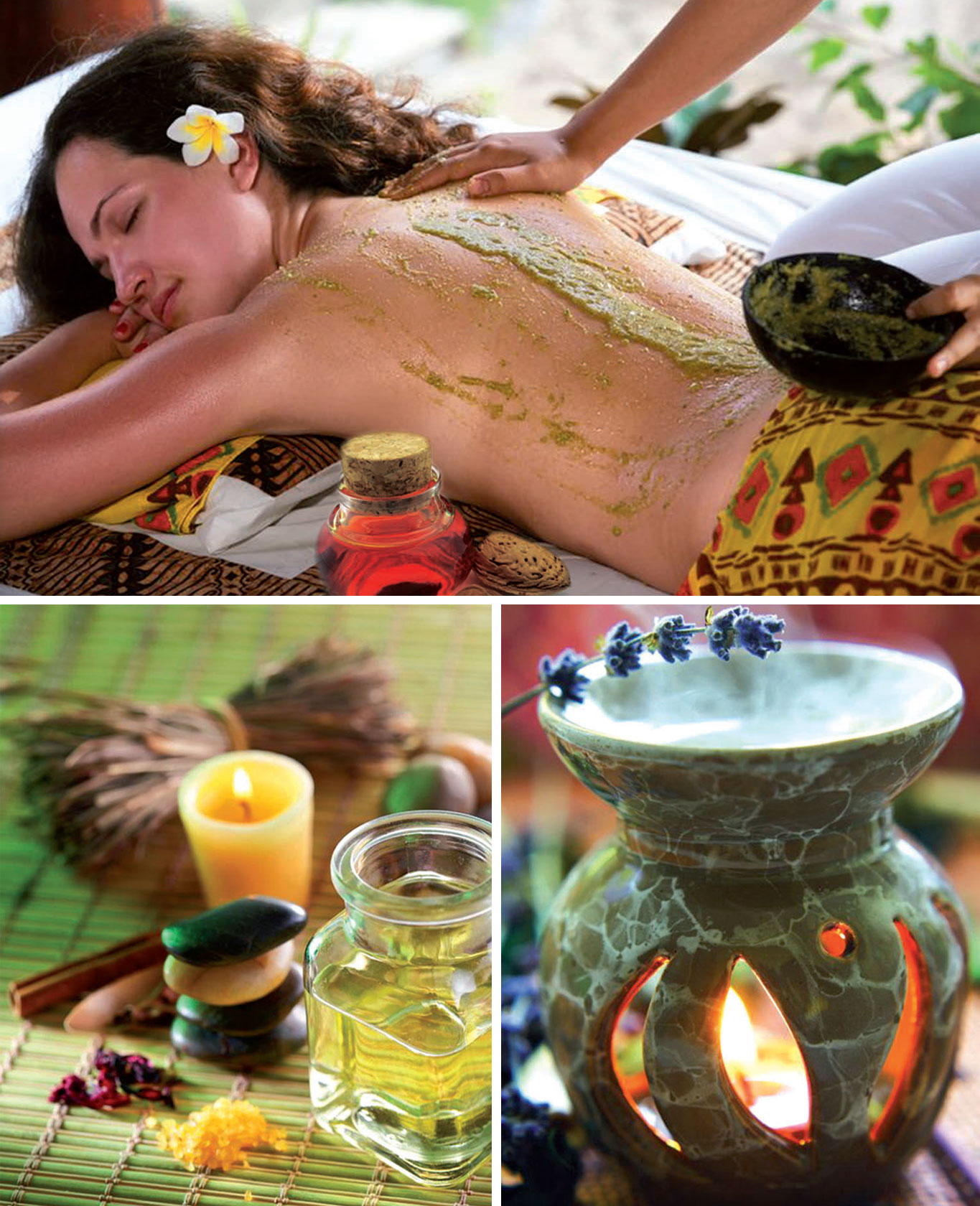 The Balinese massage techniques of stretching, long strokes, skin rolling, and palm and thumb pressure result in a lowering of tension, improved blood flow and circulation, and an all-over feeling of calm.
The two most sought after traditional herbal treatments, popular with most spas in Bali, are the mandi rempah (spice bath) and the mandi susu (a traditional luxurious milk bath). The mandi rempah begins with a massage, followed by a body scrub with a paste made from assorted spices, and ends with an herbal-and-spice hot bath. Another must try and available at most spa parlors in Bali, is the Balinese Lulur body scrub with herbs and spices—traditionally performed before a wedding ceremony—and makes you feel like a million bucks.
Here are a few of our favorite spas in Bali:
Thermes Marins Bali Thalasso Spa at Ayana Resort is located overlooking the Indian Ocean. It has the largest Aquatonic seawater therapy pool as the heart of the Spa, and specializes in a variety of thalasso therapy (therapeutic use of seawater) massages. These include the Sea Breeze Massage where you are immersed in warmed seawater while your therapist massages your body using a unique "wave" movement technique and a relaxing herb balm.
DH Spa is warm and inviting and the specially trained masseurs provide the perfect treatments for body and mind health. The Spa treatments use 100 percent natural ingredients in their products and are often freshly made. The Plumeria Beauty Set is highly recommended as it is a perfect combination of lavender body treatment, aromatherapy facial, and a traditional hair treatment.
Thalasso Bali Spa at the Grand Mirage Resort is another renowned spa in Bali, using seawater in specific spa treatments to rejuvenate your body. Their Asian Spice package is invigorating and begins with the Aquamedic pool to detoxify; followed by the Ayurvedic Abhyanga massage; and a cleansing shower and body exfoliation with spices.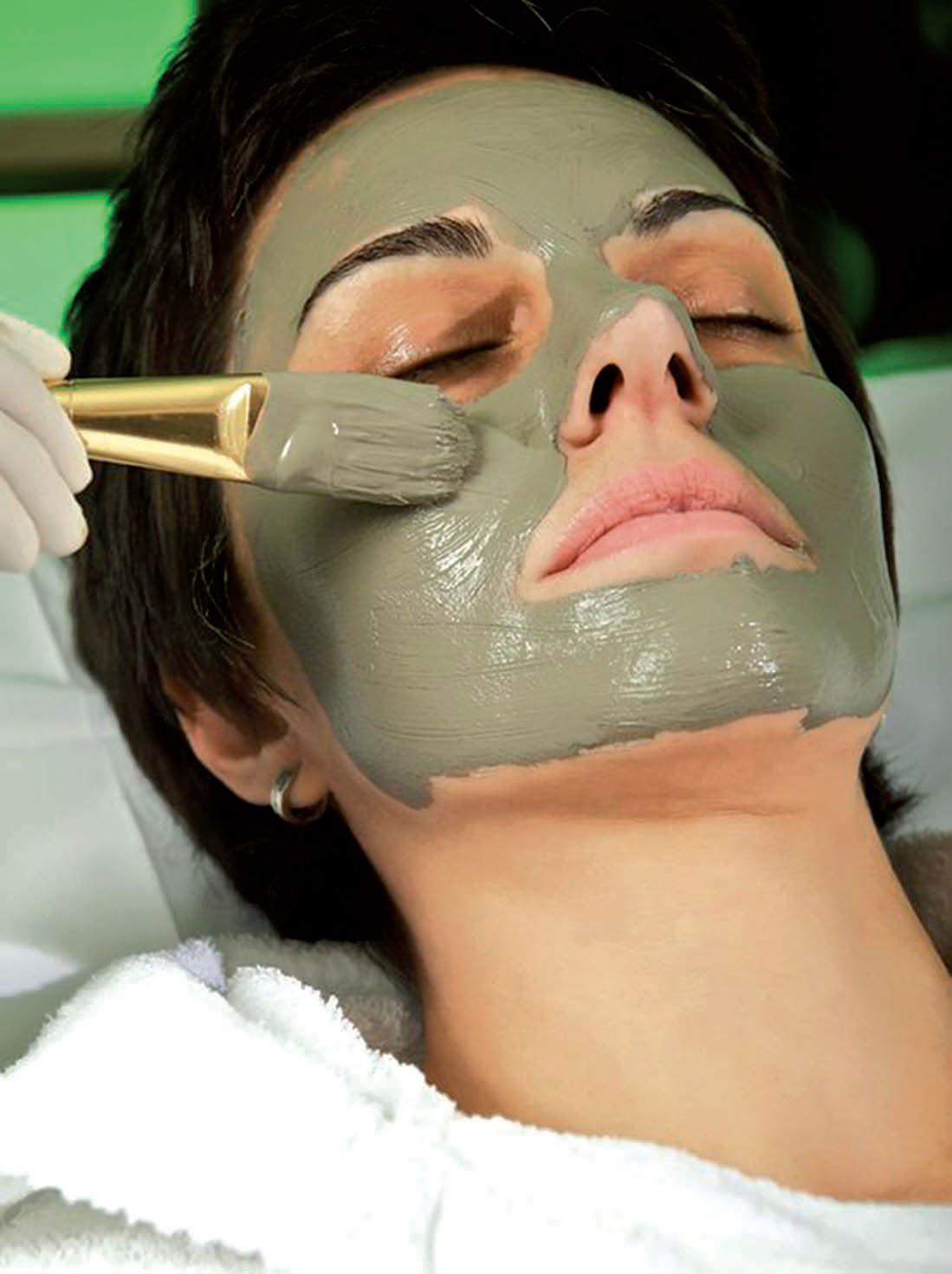 Prana Spa takes you back to the Moghul era in Rajasthan – the décor is opulent and artistic. It is a beautiful blend of Indian and Moroccan styles. Here, you must experience Prana Rebalance – where you immerse yourself in the healing world of Ayurveda. Prana Rebalance is an all-over detoxifier, designed to bring you into a grounded state of wellness. This begins with a Pizhichil, a synchronicity massage, where two therapists simultaneously massage warm medicated oils into your body. Followed by Udgarshana, where healing powders and herbs, especially imported from India and unique to Prana, are applied to stimulate circulation and recondition the body. Then Navarakizhi, a technique using poultice bags filled with curative herbs and powders to help alleviate fatigue, improve digestion, and relax any stiffness held in the body. And finally Pina Sweda – where steaming towels infused with herbs are draped over the body to cleanse and detoxify.
Spa treatments in Bali help one move forward on a path to wellness and vitality with a wide range of exotic treatments. So go ahead – indulge, detox, and de-stress on this divine island.