Tathaastu Events organized two free and enlightening Astrology and Ayurveda Workshops. On Sept. 5 in Sunnyvale at the Sunnyvale Hindu Temple in coordination with Raj Bhanot of the Hindu Temple; and in Toronto at the Sringeri Community Center (Sept. 12) in coordination with Ravi Subramanian of Sringeri Temple and Anil Bhasin of the Tathaastu Canada Bureau.
Sri Chamunda Swami, the renowned spiritual healer and adviser, and Dr. Harish Verma, the well known Ayurveda consultant, addressed the large audiences. Imparting spiritual wisdom and knowledge, fundamentals of Ayurveda and pursuing a holistic life—were the highlights of the discussions.
Top : Ayurveda Consultant Dr. Harish Verma and Vedic healer Sri Chamunda Swami address the audience.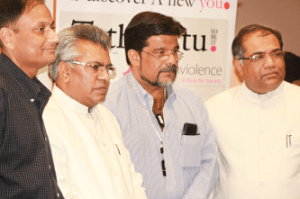 Left : 
(L to R) Anil Bhasin, Sri Chamunda Swami, Editor-in-Chief of Tathaastu magazine Georgy Bhaala, Dr. Harish Verma.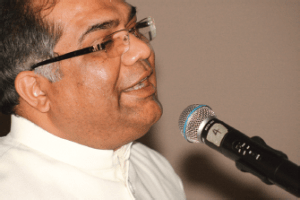 Middle : 
Dr. Harish Verma.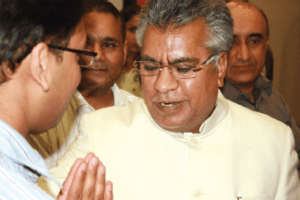 Right :
  Sri Chamunda Swami .
Bottom :
  A packed audience.